News
tension meter tensiometer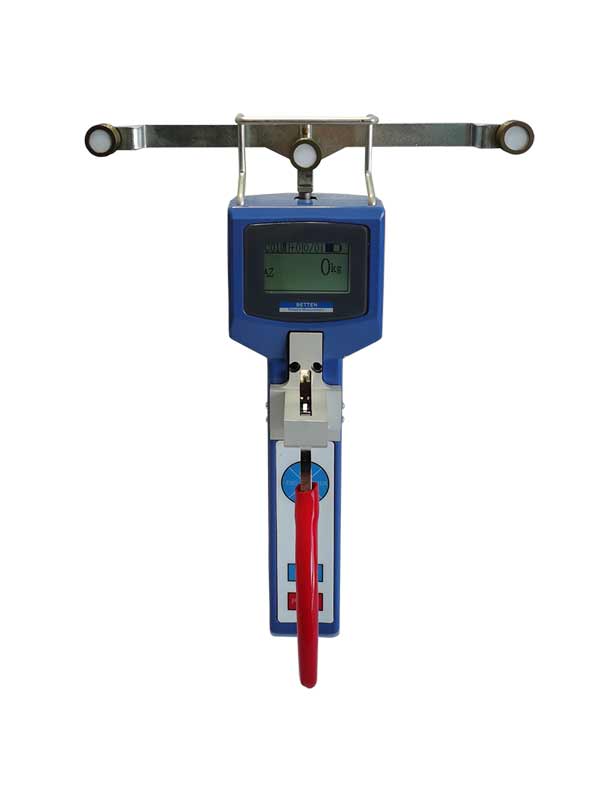 Welcome to Shenyang Betten Technology Co., Ltd. Shenyang Baitan Technology Co., Ltd. is a professional enterprise engaged in the development and manufacture of tensiometer in Shenyang, China. Relying on more than 10 years of R & D and production experience in the field of tension measurement, we can provide customers with handheld tension meter adapted to multi-use industries and materials to tension monitoring solutions for the entire system. All the hand-held tension meter provided by our company come from the company's independent research and development and production, with extremely high measurement accuracy and repeat accuracy, good stability, and can effectively monitor the tension changes in the operation of customer equipment.
Based on China's strong sensor R & D and production technology, we can provide customers with cost-effective tensiometer. According to customers 'different industries and application needs, the best sensors are configured, and customers' problems related to tension measurement and monitoring can be solved one-stop here.
The company was founded in 2005. The company's founder led the technical team to develop a tension measurement system that relies on one measuring wheel and two guide wheels to measure the tension of linear materials. It has proven to be the most effective method for measuring tension in practical applications. During many years of application research and development, Betten Technology has continuously improved its product design, manufacturing process and product line, making Betten tension meter applications covering textiles, cables, metal foils, optical fibers, carbon fibers, belt drives, films, Packaging, aerospace and many other industrial fields. Today, the company's tensiometer has been used by many companies around the world to meet customer requirements for measurement accuracy and product use.
Contact Us
Contact: China tension meter manufacturer BETTEN Technology
Phone: 13911001672
Tel: +86-24-24754482
E-mail: info@betten-tech.com
Add: Shenyang Shenbei International Science and Technology Cooperation Industrial Park